Description
If some of your nail goes beneath the skin and you want to remove this problem, then there is nothing to worry as Telebrands has come up with an innovative product of its kind that will definitely help to cure your problem. The name of this innovative device is Toenail Correction Tool.
The Toenail Correction Tool is basically a small metal device designed to adjust the de-shaped nail from the skin in a gentle manner. The overall process for using the device is quite simple and easy. All you have to do is to just fix the device onto your nail, which is beneath your skin. Now, you just have to increase the pressure a bit and lock the nut with just by rotating it in a clockwise direction.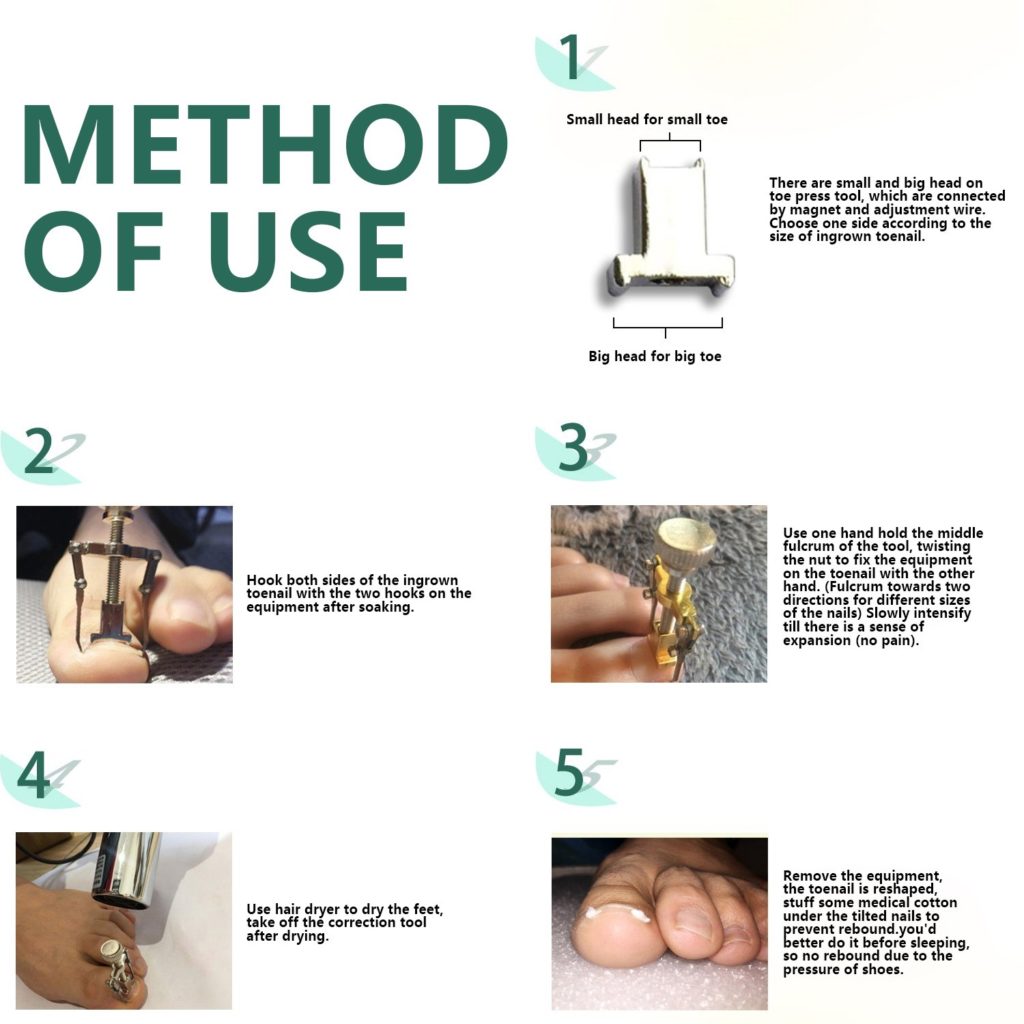 All the users just have to repeat the process for just 2-3 hours continuously in a single day and users have to repeat the process for at least 2-3 months continuously. The Nail Puller Tool can easily pull your nails from your skin in an efficient manner. All the users will get the pair of the nail correction tool.
If you are looking to purchase the Toenail Correction Tool, then you just have to dial the number 0321.4115583 from your mobile or landline number.
Additional Specifications of the Toenail Correction Tool:
Quality Toenail Correction Tool

Helps to adjust the de-shaped nail

Made from high-grade stainless steel

Comes in a pair

Easy to use

Lightweight
Package Contains:
1 x Pair of Toenail Correction Tool